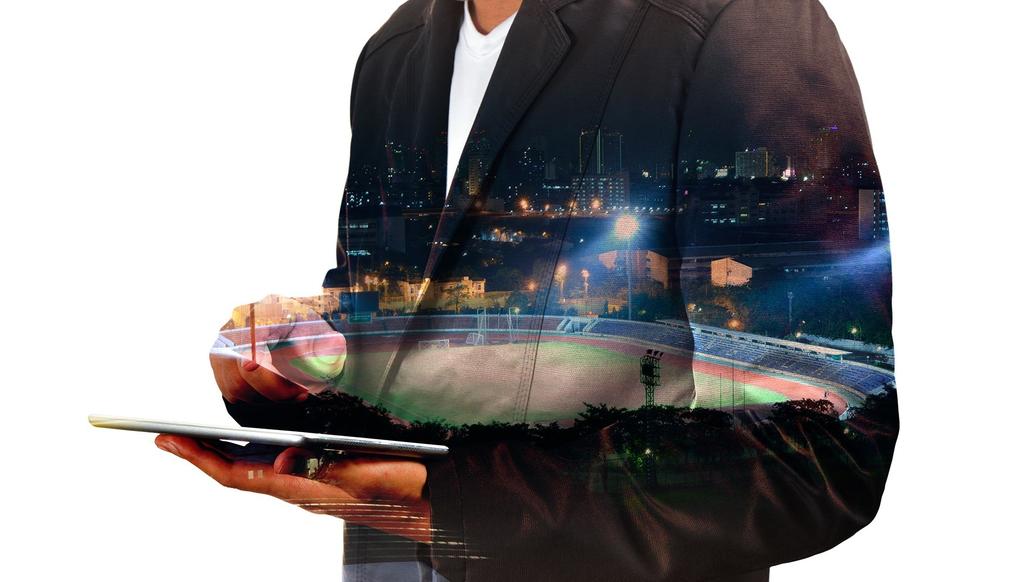 When job aspirants seek an opportunity to work in the Indian sports industry, they often look for helpful information on the internet.
This information could be everything from just data on the sports industry, to details about the job and the company they are applying to.
As discussed in previous blog posts, the Indian sports industry began seriously organising itself around the launch of the Indian Premier League.
Since then, job roles have become more defined, more data - both on-field and off-field - is available to make better decisions, there are active investments into sports-led entrepreneurship and startups, and the government is taking a keen interest in bringing more professionalism into the running of federations and government schemes.
The past two years saw a dip in the Indian sports industry, largely as a result of COVID safety regulations.
In 2022 the Indian sports industry has begun to move towards normalcy - fans in stadiums, full and active league seasons, and sports industry professionals returning to the workplace leading to increased productivity.
This return to normalcy also comes with a positive outlook for the rest of the year. That positive outlook will set forth some trends that everyone, including you, should keep a close eye on.
The Olympic Movement

India has never been shy of our ambition to host the Olympics - the largest quadrennial sporting event in the world. With the 2023 Olympic Congress making its way to India (Mumbai), that spark has caught some fuel.
Led by Mrs. Nita Ambani (Mumbai Indians, and Indian Super League), alongwith Olympic gold Medalist Abhinav Bindra, the awarding of the Congress to India opens up a myriad of possibilities for India as a host nation.
We have already proven our ability to host and execute world class sporting events. The Olympics will be a crown jewel.
Just the optimism surrounding the potential to host the Olympics will drive investment into sports in India. Both for performance on the field, and for supporting sporting services and products off the field. That kind of investment is sure to generate sports employment, and give the industry a much needed boost.
Women's Sports

The Women's T20 challenge is back for another season. There is hope that this continued interest and investment will lead to a full-fledged Women's IPL. There also continues to be an emergence of female sports stars. From the incredibly popular PV Sindhu, and the Phogat sisters, to newer stars such as weightlifter Mirabai Chanu and boxer Lovlina Borghorain - Indian women sports stars continue to find the limelight.
Even with a less than ideal showing at the 2022 Asian Cup, women's football has captured the attention of football fans. Despite the lack of support and training, the team put up a valiant effort at the quadrennial event.
All these developments point towards women's sports continuing to rise in prominence. There is a long way to go, but brands are beginning to look beyond men's cricket in India. Adidas, for example, just signed TT player Manika Batra as their brand ambassador.
An unintended yet welcome consequence is the number of young women seeking to enter the Indian sports industry as working professionals. Watching their idols win on the field has encouraged them to take their place behind the scenes. The sports workforce is now an active avenue for young women sports aspirants to pursue a career in the sports industry.
NFTs, Blockchain, and Crypto

The adoption of blockchain and crypto grows in India - the country has the second highest population of active cryptocurrency users in the world.
With that also comes a healthy dabbling in the NFT space.
Globally NFT's are expected to generate over $2 billion in sport. A recent report by Deloitte estimates that up to five million users will purchase a sports NFT of some sort in 2022.
In India, owing to the number of active blockchain users, expect the NFT trend to catch on quickly. Stars such as Rohit Sharma, Shikhar Dhawan, and Sania Mirza, among others, have stepped into the NFT space with exclusive deals.
OTT's in sport

In 2017, when the IPL broadcast rights were renewed for $2.55 billion, the bidding process saw some strong competition from digital platforms such as Facebook. Since then OTT platforms, both globally and specifically in India, have stepped up their sports game.
OTT platforms such as Netflix and Amazon Prime have marquee non live sports shows such as The Last Dance and Inside Edge respectively. Netflix's F1 series - Drive to Survive - has been a key driver of the sport's growth in North America.
With the IPL rights starting 2023 coming up for bidding, expect OTT platforms to make a harder push to get the rights to the annual tournament.
Closer to home, The emergence of OTT-only platforms such as FanCode - who currently has the exclusive India-rights to the West Indies-India series in mid-2022 - has shown the way for digital and OTT platforms to bid for broadcast rights.
Digital fan engagement:

This trend began once Indian sports leagues returned to the fields and on our screens. Fans were not allowed back into the stadium due to COVID safety protocols. So teams went digital. Social events and meet & greets went online. Superfans were invited to host chat rooms on apps such as Clubhouse or on Instagram live and Twitter Spaces. Brands and teams invested in digital engagement on the major platforms - Facebook, Twitter, & Instagram. Digital and social influencers also played their part in helping sports brands reach audiences like never before.
So aggressive was the push that three Indian teams - Mumbai Indians, Chennai Super Kings and the Kerala Blasters - made it to the top-25 of teams most engaged digitally. On that list, they were up against European football teams that are decades older.
The trend also gave a boost to hiring for digital and social media roles. Young sports fans who have a knack for social media and were seeking to turn their passion into a profession found opportunities with some of their favourite or local home clubs.
.
To learn more about how you can take advantage of these trends, and to start and build a long and sustainable career in sports, visit us at sporjo.com today.
Leave your details with us, and someone from our team will get in touch.