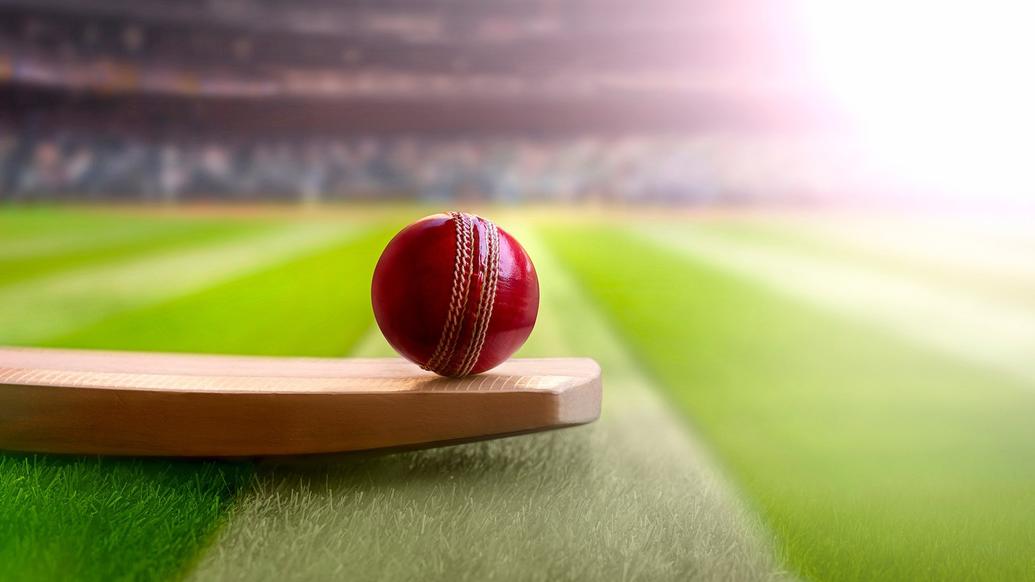 The 2022 Indian Premier League auction just wrapped up.
The numbers are pretty staggering.
INR 550 crores spent on 204 players.
The top spenders were the Chennai Super Kings who dished out just under INR 90 crores.
The top Indian player salary was that of Ishan Kishan's at INR 15 crores.
With this much money being spent, and an exciting season to look forward to, teams needed to be at their sharpest during the auction.
Picking players is not as simple as showing up at the auction and picking the best player available during your turn.
It requires an intricate understanding of every little detail of every little player available.
Every IPL team is in the tournament to win it; of this, there can be no doubt.
So every decision they make - be it to pick a player, or to avoid picking a player - has to be a well thought out, and calculated decision.
Auctions do not always go in a team's favour.
The sheer number of permutations and combinations in the nature of the auction dictate that every team comes prepared for every possibility.
You win some, you lose some.
Amidst all this, each team has to weigh the decisions of multiple interests, right from finance and marketing, to coaching and ownership.
To balance all these factors, and put together a winning team is far harder than it seems on TV.
Here are four considerations you may not have known of that teams consider when picking a player.
Data, Analysis, Forecasting, and Decision Making
Teams have to compile tomes of data on all the players in the draft.
Past records, projected run-scoring, or wicket-taking ability, health trajectory over the past five years, performance under pressure, and other such data.
Then this data is broken down and discussed with the coaching staff and the ownership.
An ideal list of players is then finalised.
However, an auction is not an ideal scenario. More often than not, teams won't be able to select the player they want.
Reasons could range from another team picking him up, to the salary cap not being sufficient, to being outbid by another team that wanted him.
In such a likely scenario, the team should be prepared.
Data, analysis and forecasting teams run hundreds of simulations prior to an auction.
These simulations work out every possible permutation and combination possible in the auction.
Teams then keep a copy of these scenarios handy to be used as a strategy if their original auction plan does not go as expected.
Roles of Financial and Marketing Specialists
This is a sport.
So, why would a team need to take into account the opinions of financial and marketing specialists?
Let us take that one by one.
Financial specialists help the team keep track of how much they have already spent, and how much their cap allows them to further spend.
In addition to this, a financial specialist also has to keep in mind the team's overall spending power.
At the auction, the cost of the players is not the only thing that matters.
A Player's salary is undeniably the biggest chunk of a team's expense.
The team ownership has to keep their financial specialists close at hand to understand how much expense they can withstand - both to make a winning team, and to increase year-end profits, or keep losses low.
Marketing specialists are critical as well.
All players are not equal. Some are stars, and some may just be local heroes.
The ownership would be able to make their marketing campaigns stronger by picking a combination of good players, stars, and local heroes.
This gives the marketing team an eclectic mix of personnel to attract sponsors to the team and draw crowds to the stadiums.
Team culture & Player Fit
It is great to have a combination of good players, stars, and local heroes.
However, cricket is a team sport.
Players spend several weeks together - in training, and in games.
They travel together, stay together, laugh together, cry together.
They lose together, they win together.
When picking a team, the ownership and management should be very cognizant of the culture they wish to promote within the club.
The players they then pick should be players who will fit in their culture.
When times are good, culture rarely matters - everyone is on a high, and everyone gets along.
However, when difficulty sets in, let's say a team loses an easy game, or it goes on a losing streak - then even the tiniest details can be a trigger for dissatisfaction.
Players or team officials can become hostile, and turmoil may set in.
It is in these times that a team's culture is tested.
The culture should permeate across the organisation, from the owner right down to the water boy.
While a star is great to have, if he is known for his less than ideal behaviour or mood when the going gets tough, a team may very well skip right past him onto the next best player available.
Season, Schedule, and Coaching Strategy.
Just like a player needs to fit right into the team's culture, he also needs to fit into the team's game strategy for the season.
Every team builds a strategy at the start of the season.
This strategy determines who the coach is going to be, which players are to be retained, which players to let go, and which players to pick up at the auction.
Keeping the season strategy front and centre during the auction is critical to ensure the club gets the players it needs to execute a winning season.
This decision is impacted by the team's home ground, the current form of the player, the skill sets of the player that are complementary to the retained players, and the coachability of the player.
*
As you have seen above, the IPL auction is so much more than putting on a suit, sitting at a table in a fancy hotel, and raising a hand.
Weeks of preparation filled with long days go into ensuring a great auction.
Multiple people across the ownership, management and administrative teams weigh-in to ensure the club returns from the auction with a team they can pull off a winning season with.
You can learn more about roles on a cricket team, or in a cricket league like the IPL, and get closer to the action in cricket by logging on to sporjo.com today, and registering with us.
Someone from our team will get in touch with you as soon as possible to get you started on your career in the sports industry.