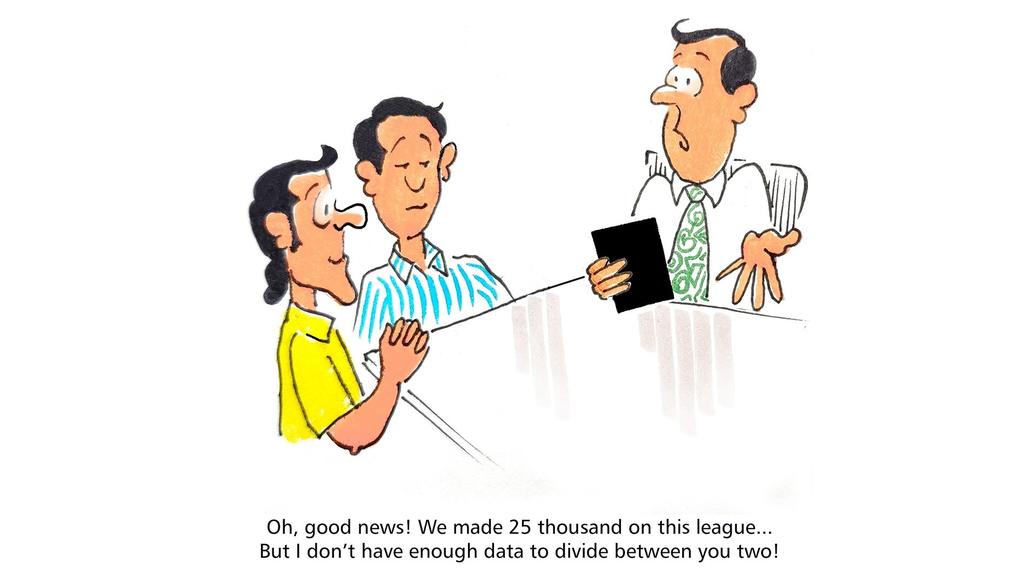 Last week it was announced that fantasy sports added INR 3,000 crore to the sports industry.
That is more than half of what the sports industry earned in 2020.
Fantasy sport is not a new concept.
It reportedly started in 1962 in the US, with a small local fantasy American football league.
Today it is said to be worth close to $9 billion in 2021, more than INR 67,000 crores.
In India, the arrival of Dream11 in 2008 was a landmark moment in Indian fantasy sports.
The company today is worth $8 billion.
Another competitor, the Mobile Premier League, touched a valuation of $2.3 billion last year.
What do these billion-dollar Indian companies have in common?
One, they cater to a large population of sports fans that want to put their knowledge against each other.
Two, their growth has fuelled a demand for jobs in Indian sports fantasy.
Traditional sports jobs are often associated with what fans can see early.
Teams or clubs, federations, sports apparel brands, leagues, athlete management companies, sports broadcasters are a few examples.
Fantasy sports companies are still relatively new in India.
So what exactly are the kinds of jobs one can expect to find at an Indian sports fantasy company.
There are the obvious job profiles - fantasy companies are largely online companies and will require a large and robust team that executes and oversees software development, product design, user experience, and other IT-based backend roles.
But here are four roles that many do not know Indian sports fantasy companies actively hire for.
Content Creators
Indian fantasy sports companies want their users to have a great experience on the platform. Part of this experience is providing their users with all the information they need to make smart decisions. Picking the right players for the game is critical to winning.
Indian fantasy sports companies often have a robust team of content creators on their payroll or working as consultants. These creators provide the company with expert analysis on the sport and the game of the day to help the platform's users make the right decision.
These can be in the form of daily articles, videos of an expert's opinion, or pre-game video or audio discussions between two or more experts.
Indian sports companies also incentivize the top experts by giving bonuses to those experts whose teams do consistently well. This is usually over and above the payment or salary they get for creating the base content for the platform.
Indian fantasy sports platforms also work with independent content creators - i.e. those that have their own digital and social media presence - to drive users to their platform.
Match Operations
This is not to be confused with the match operations role in Sports events operations.
At Indian fantasy sports companies, a match operations executive or manager manages the schedules of the matches featured on the platform.
Arranging matches in an organised manner is very critical.
A match operations manager must not only ensure that users have a wide selection of matches and sports to choose from, but also ensure that they are timed in such a manner that users feel adequately engaged.
A Match operations manager also suggests and creates fantasy sports tours, helping the company make a decision of which tours, tournaments and games to include in the schedule.
He or she will then also undertake the task of compiling the lists of players and athletes in the tournament, collating stats from the previous seasons, and assigning a value for each player. This process continues to carry on during the season as well.
He or she must have a love for numbers and statistics. The job requires making a lot of decisions based on data, and statistics. It is a scientific approach to better decision making.
Data Scientists & Analysts
Nearly all aspects of an Indian fantasy sports company's product and experience depends on data and its analysis.
Right from determining which tournaments or leagues are more popular thus estimating the number of users that would be interested in playing fantasy, to processing times of player statistics to assign fair values for selection to a fantasy team.
Data is the lifeblood of an Indian fantasy sports company.
Data also, for example, is used to determine what the prize money be for a particular match or league, and how much should be split between winners.
User experience is paramount, especially because users are putting their money on a fantasy team they believe can win.
In such a scenario, data scientists and analysts have to use data to determine how to best incentivize the best and top players, while also giving as many users as possible a chance to win prizes.
Marketing
This may seem obvious - marketing is a key function for any good business.
However, in the case of fantasy, getting the messaging right is important.
Fantasy sports is still a hotly debated topic in certain parts of India. Certain states outright prohibit it, while others are still finding a way to let users have their fun, but also protect vulnerable users against bad decisions.
In such a scenario, having a sound marketing manager and a team that understands how to communicate the platform's offerings while ensuring that all external communication - ads, campaigns, ATL and BTL events - is within the purview of the law.
A good marketing team will also strategize to keep users engaged. In fantasy sports, it is easy for a user to lose interest after he or she has lost a few times. Finding unique ways and launching creative campaigns to encourage users to keep playing is a key feature of a good marketing team and an Indian sports fantasy company.
*
Through our vast network with the Indian sports fraternity, Sporjo has accumulated a deep knowledge of their personnel requirements.
Our carefully curated training modules, mentorship programs, and real-life projects are fine-tuned to guide you to your dream job - turning your passion for fantasy sport into a profession.
To learn more about our offerings, visit us at Sporjo.com today.